The Acer Swift 3X is a serious competitor of both Dell and ASUS in this competitive segment of premium ultrabooks. Today I'll be looking at the Intel Core i7 powered Swift 3X SF314-510G-767Y, the most powerful model of the series.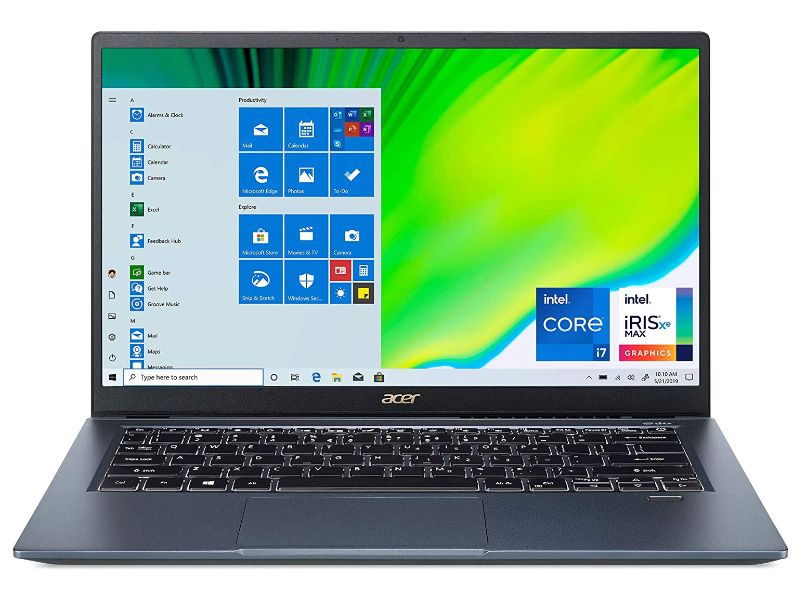 There aren't many laptops which offer better value for money than ASUS. At least not when it comes to notebooks priced around $1,200. However, I think Acer has managed to nib that spot by a small margin. The Swift 3X is a powerful premium all-rounder with great battery stats capable of powering just about any task users might throw at it.
Check availability and prices at Amazon »
Acer Swift 3X review: understated design well suited for creatives
To start off, I'm going to go ahead and say that the Acer Swift 3X is a rather nice looking laptop. Sleek, tastefully decorated with turquoise accents on its back side, the Acer is a solidly built machine. Its all-aluminum chassis gives off a sturdy vibe when using it. Buyers can choose between two unusual colors called Safari Gold and Steam Blue. These are not colors you'd normally expect from a professional ultrabook, but they're not bright and flashy either.
Keyboard and trackpad feel didn't exceed my expectations. The backlit keyboard feels sturdy enough, but keys don't quite "click" for me. There's no flexing going around. Plus, it should be roomy enough for most users. People with bigger fingers will enjoy the size of its keys, as well as the extra spacing between them. However, if you need a better than average typing experience, I'd suggest going for the slightly more expensive Lenovo IdeaPad Slim 9i laptop.
The Acer Swift 3X features a large trackpad and a fingerprint reader. Both offer about what you'd expect in terms of quality, as well as user experience. Hinges are made out of metal and offer enough friction as to not feel flimsy at all. In fact, they're so sturdy that you'll need both hands to open up the lid. One to hold down the laptop and one to lift the lid up.
Performance: a powerful enough ultrabook for most users
I believe performance is the main area where the Acer Swift 3X SF314-510G-767Y really shines. It offers more value for money than similarly priced competitors, but not by a huge margin.
For starters, this model is equipped with the latest CPU tech from intel. The Intel Core i7-1165G7 is a high performance mobile processor, capable of much more daring feats than its Core i5 sibling. You'll be able to run your favorite photo/video editing software without any performance issues. It's a good enough substitute for people who enjoy working on-site or on the go, but hate the extra weight that traditional mobile workstations bring along.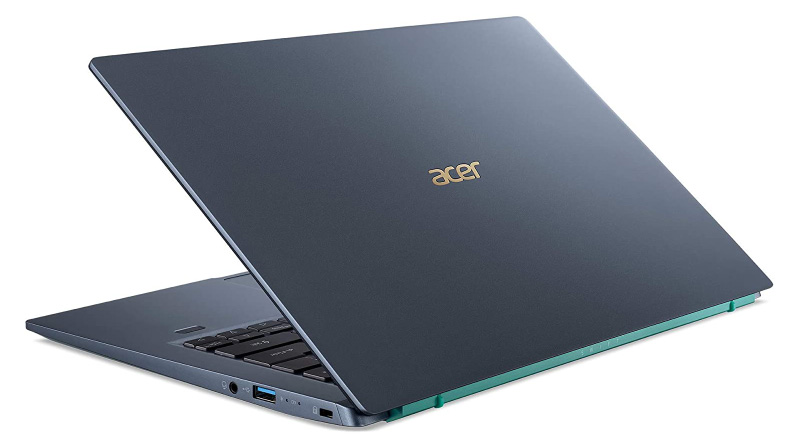 System memory is capped at 16 gigabytes of LPDDR4X RAM. It should be enough for most power users. Unfortunately, there's no way of actually upgrading it, so you're stuck with 16 gigs, which isn't that bad, especially considering that most software today runs smoothly on half the RAM we're stuck with inside the Acer Swift 3X. Heavy multitasking and running more advanced software won't be an issue.
Storage space is ample enough considering price. You won't find a 1-terabyte drive with these specs on any rival models. The solid state drive that the Acer Swift 3X SF314-510G-767Y has been saddled with manages to hold up nicely in real life tests. It adds an extra layer of responsiveness to an already blazingly fast ultrabook.
Above average display quality and graphic capabilities
The Acer Swift 3X features an impressively bright display, covering 100% of the sRGB gamut. Its matte finish makes it great for outdoor projects and working in brightly lit rooms or coffee shops. Viewing angles are fantastic, thanks to IPS technology, while its resolution sits at 1920 x 1080 pixels. Bezels aren't as thin when compared to an XPS, but they haven't bothered me either.
Graphics-wise, the Acer Swift 3X SF314-510G-767Y features an improved version of Intel's Iris Xe on-board GPU series, called the Iris Xe Max Graphics. It has a maximum memory allocation of 4 gigabytes and offers better performance and output than a standard Xe. It's more geared to handle software like Lightroom and Photoshop, but you'll be able to play some older games using it.
Next-gen interface and networking options
I'm happy to notice that the Acer Swift 3X offers a wide assortment of I/O ports. They've ditched the legacy USB 2.0 port for a total of 3 USB 3.2 ports. On the laptop's left side we'll find an HDMI port, a Type-C USB 3.2 Gen 1 port and a Type-C Thunderbolt 4 port. On its right side, we notice the presence of a Kensington lock, another Type-C USB 3.2 Gen 1 port and a 3.5mm audio combo jack.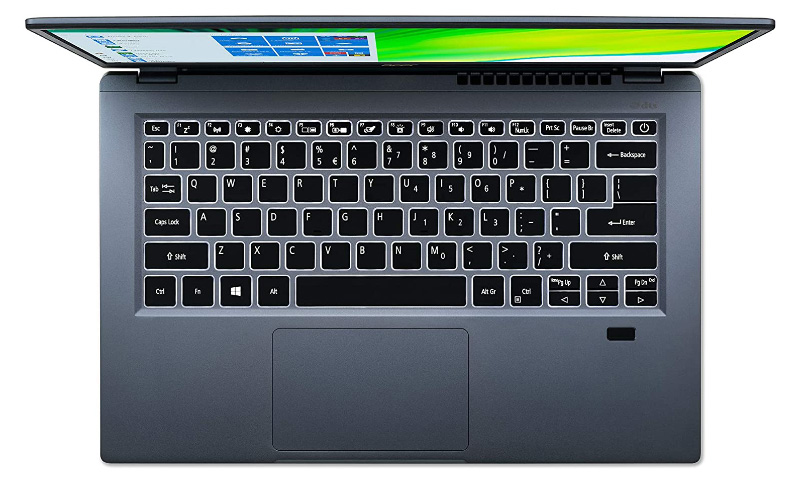 Connectivity is ensured by a Wi-Fi 6 wireless card and through the latest generation of Bluetooth technology: version 5.1. The Wi-Fi 6 protocol will allow the Swift 3X to reach faster transfer speeds, while also extending the available number of bands on which to connect. Thus, it limits potential slowdowns when connecting to an already crowded router.
The Acer Swift 3X: average portability, great battery life
The Swift 3X weights around 3.1 pounds and is 0.71 inches thin. To be completely honest, I would have expected the Acer Swift 3X SF314-510G-767Y to be more lightweight than it already is. For instance, the similarly priced ASUS ZenBook 14 is almost half a pound lighter. It's still a relatively light 14-inch laptop, but it doesn't quite manage to break into the "featherweight" category many premium ultrabooks aspire towards.
On the other hand, battery life is great. A full charge will last up to 12 hours of actual use in real life scenarios. This should prove more than enough for most users. Think about starting the day at 9am and having enough battery to work up until 9pm if you'd want to.
Conclusion. Should you buy it?
This is a loaded question, since there are laptops who do some things better than the Acer. I think the Swift 3X SF314-510G-767Y is more of a jack-of-all-trades in the ultrabook world.
It manages to offer unrivaled performance and I/O options for less money than many of its competitors. Its fairly serviceable, especially for creators who like good value for money. You also get a nice display, above average graphics and more battery life than you'll probably need in a day.
Weight seems to be this laptop's only inconvenience, but not because of an absolute value. There's no way around it. Simply put, the Acer Swift 3X is slightly heavier than what has become an industry standard for ultralight laptops: 2.6 – 2.7 pounds.
If you don't mind the minimal extra weight, I'd say go for it. If typing is your think, take a look at the Lenovo IdeaPad Slim 9i. Should you need a lightweight ultrabook, the ASUS ZenBook 14 will offer more in terms of portability, while compromising a bit on battery life.