The Intel Evo certified Lenovo IdeaPad Slim 9i is a lightweight ultrabook which bundles high tech specs with pleasing aesthetics. Lenovo fans will surely enjoy this thin, but rather spartan device. It's not flashy, it's not packed with features. It does, however, offer durability, dependability and a no-frills high end computing experience.
Lenovo IdeaPad Slim 9i review: premium design and build quality
This is a laptop you can't help but remark. Despite its all-black exterior and understated design, it manages to stand out among today's flashy devices. There's no contrasting color accents, no exceedingly shiny bits, no big logo, nothing distracting whatsoever. However, it radiates the sort of confidence and power you only get from the most exclusive of life's pleasures.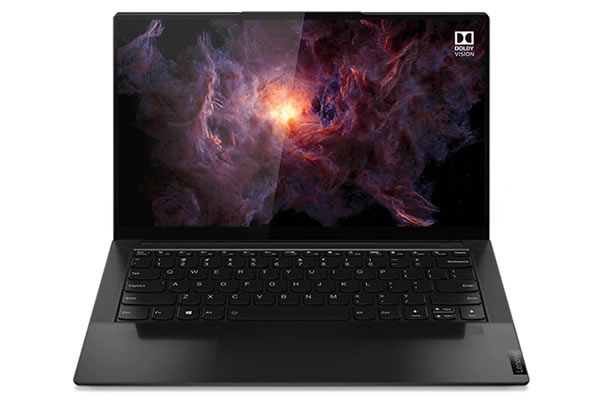 The first thing you'll likely notice is how thin the IdeaPad Slim 9i is. At just 0.55 inches thin, the Lenovo is one of the most streamlined ultrabooks on sale today. And it shows. When sitting on a table, its aluminum chassis genuinely looks paper-thin.
Next, you'll surely notice its lid: dressed in leather, bowtie missing. Leather is not something you'd associate with a laptop, but here we are. It feels premium to the touch and to the eye. How well this black leather will hold up in time is yet to be known.
Apart from its high class design, there is not much to talk about in terms of features. Its backlit keyboard offers great feedback and a fine typing experience, as Lenovo has already accustomed us for some time. Also, the Lenovo IdeaPad Slim 9i features a new wide, edge-to-edge "Glass Sense" touchpad, with haptic feedback support.
A powerful laptop for all to enjoy
The Lenovo IdeaPad Slim 9i laptops are powered by Intel's Tiger Lake processors. As of now, there are two options. You can choose between an Intel Core i5-1135G7 and an Intel Core i7-1165G7. Although they are very similar in terms of performance, there are a couple of differences between the two. Namely, clock speed and cache size. The Core i7-1165G7 has a higher max frequency and 12 megabytes of cache size, which means you'll be able to push it further with more advanced tasks. I would only go for the i7 model if my daily tasks include more advanced requirements, such as compiling, photo and video editing, coding, rendering, and such. Otherwise, all your daily tasks will run smoothly using either of the two processors. You shouldn't experience any lag whatsoever.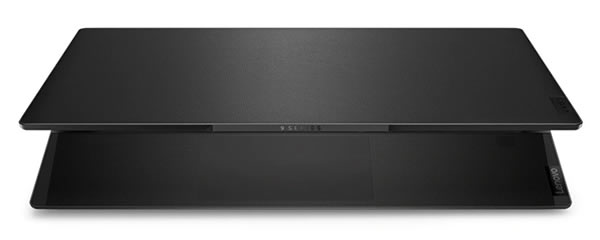 System memory is rated at 16 gigabytes of LPDDR4X-4266 RAM. This dual channel setup is great for heavy multitasking, as well as achieving more complex tasks in less time. The Lenovo may not be much of a workstation, but is a very potent ultrabook. All memory modules are soldered to the motherboard, so there's no option to upgrade, should you need more than what Lenovo has to offer.
Storage space is, again, flexible. You can opt for either a 512-gigabyte drive, or a 1-terabyte one as of now. It's completely up to you, although prebuilt models should be equipped with the former solid state drive. Whatever you choose, know that they are fast and responsive. Lenovo has fitted the IdeaPad Slim 9i with cutting edge M.2 2280 SSDs (PCIe 3.0 x4 NVMe interface).
As far as I'm concerned, no real bottlenecks should arise when used appropriately. All its components will work harmoniously in any real life scenario.
Decent graphics, fantastic display
Lenovo offers two types of display options for the IdeaPad Slim 9i. First, there's the standard 14-inch FHD IPS 100% sRGB 400nit touchscreen, which offers vivid colors, is brighter than most competitors, and should prove ideal for the vast majority of users. You can also choose a 14-inch UHD IPS 90% DCI-P3 500nit touchscreen, which is brighter and offers better color accuracy.
Now, both of them are glossy, because they are touch-enabled displays. Personally, I'd choose the FHD model. Not necessarily because of cost, but because of how much more energy efficient it is. You should expect a 30 to 40 percent difference in battery life between the two models due to their respective display panels.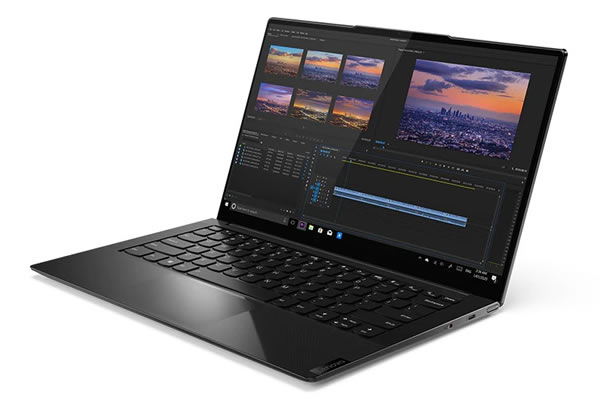 If your work involves creative and visual fields, or revolves around photos, I'd choose the more expensive UHD model. If not, there's really not much to gain from it from an average user's point of view.
The Lenovo IdeaPad Slim 9i is equipped with a new-generation Intel Iris Xe integrated GPU. Don't expect much from it in terms of raw performance. However, this generation handles 4K videos, multiple screens, online streaming, basic rendering and similar tasks much better than Intel's UHD GPUs. You shouldn't experience any stuttering when streaming content. You will also be able to play many indie games and popular MMOs at high quality settings, such as Minecraft, CS:GO and so on. No fancy AAA titles, though.
Next gen connectivity and networking
The Lenovo is all about tomorrow. Unlike the ZenBook 13 for instance, there are no legacy ports available on the IdeaPad Slim 9i. You'll find three Thunderbolt 4 ports (40Gbps, Power Delivery 3.0, DisplayPort 1.4a) and an audio combo jack. That's it. You can charge the Lenovo using either of the ports and you can hook up to three external monitors via Thunderbolt. Just make sure all your peripherals are compatible with USB-C interface.
As expected, the Lenovo is fitted with the newest in wireless technology: a Wi-Fi 6 card (802.11ax 2×2) and Bluetooth 5.1 tech.
The Lenovo IdeaPad Slim 9i puts the ultra in ultraportable
Weighing just 2.65 pounds, this ultrabook is most appealing for folks who enjoy traveling. It weighs about the same as the similarly priced ASUS ZenBook 14 or the more affordable Acer Aspire Swift 3.
Battery life is also spectacular. One full charge will last up to 16-18 hours of light use and up to 20 hours of video playback (MobileMark benchmark). These numbers are available for the more affordable FHD model. If you choose the UHD one, you should shave about 6 hours of battery life.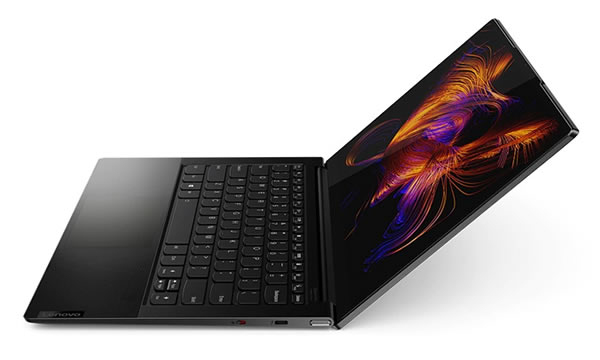 So, if portability is of concern for your specific needs, the Lenovo Slim9 is a robust option. It just goes and goes and goes. What's more, thanks to its fast charge technology, a quick 15-minute charge will last up to 4 hours of light use.
Lenovo's competition seems to fall short
So, the Lenovo IdeaPad Slim9 is powerful, ultraportable, stylish and dependable device. Given the fact that there's just a handful of premium 14-inch ultrabooks out there, competition is short.
Its pretty much on par with the ZenBook 14 in terms of performance, but offers much more in terms of battery life and build quality. Unlike the ZenBook, the Lenovo also benefits from Intel's EVO platform. It acts a sort of seal of approval given to the most high quality laptops and ultrabooks.
Compared to a more expensive 14-inch LG gram, they're both surprisingly similar in all areas apart from build quality and overall feel. The Lenovo feels more premium, more durable than the LG, although the latter also has some available legacy ports.
Final words
So, who's it for? Well, I think traveling businessmen and businesswomen will mostly enjoy what the Lenovo IdeaPad Slim 9i has to offer. As well as students, small business owners or creative types who don't need that much processing power for their projects.
The combination of powerful components, portability, exquisite, although somewhat spartan design and Lenovo's track record for durable construction should appeal to those users who are most interested in having a dependable laptop to carry around anywhere. It will get the job done and that's about it, but it will do it again and again, without any setbacks.