When it comes to the looks of 2-in-1 detachables, not many manufacturers can boast having such elegant devices like the HP Spectre X2 12-a009nr. It's not only a powerful laptop, but a finely constructed one which embodies the essence of high-end computing experience.
Review
HP's thinnest detachable to date is a gorgeous 12-inch device machined out of a single slab of aluminum. It features a stainless steel stand that rotates up to 150 degrees and a superior quality keyboard – something most users have raved about from day one. To have such a great typing experience from what is basically a tablet with a keyboard is really rare, especially at this price ($850 MSRP as of 12/16/2016).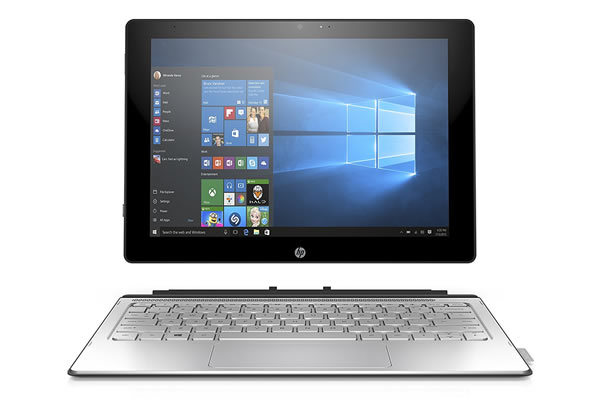 Read user reviews at Amazon.com »
What's more, the Spectre X2 is much more than a pretty outer chassis. It comes with enough oomph to superbly handle every task you throw at it and, thanks to power saving measures and components, you'll be able to work for up to 10 hours without needing to recharge.
Performance
The HP Spectre X2 12-a009nr is powered by a dual core Intel Core M5-6Y54 processor. This CPU has a base frequency range between 1.1 GHz and 2.7 GHz, 4 megabytes of cache size, and is heavily optimized for ultraportable devices. As such, it has a thermal design power of just 4.5 Watts, 3 times less than current mobile i5 models. This, in turn, helps to significantly increase battery life, without compromising processing power.
As it stands now, the Intel Core M5 that comes with the Spectre X2 will handle everyday tasks effortlessly, and then some more. It's comparable to an i3 when it comes to what tasks it can accomplish. Again, for the average or above average user, this CPU will have enough power reserves to keep it from ever feeling sluggish.
System memory is rated at 4 gigabytes of LPDDR3 SDRAM. It's important to note that the memory module is soldered to the motherboard, meaning you won't be able to further extend it. Still, 4 gigabytes will enable the user to work on medium sized data sets, allow moderate multitasking and seamless internet browsing.
As for storage space, the Spectre X2 12-a009nr features an M.2 factor solid state drive with 128 gigabytes of available capacity. Compared to the massive 1-terabyte drives, this one may seem a bit small. However, benefits from having an SSD (speedy, dependable, no moving parts) heavily outweigh the cons of restricting storage capacity. You may want to invest in an external hard drive or a cloud solution to further extend available space.
Graphics and display
The HP Spectre X2 12-a009nr has an integrated Intel HD Graphics 515 video card, which will perform well at streaming online content, editing photos, and playing some not-so-demanding games. Yet, gaming is out of the question, as expected.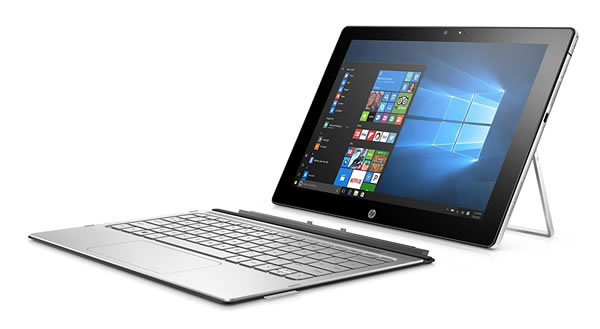 Find out more about the HP on Amazon »
Concerning display quality, I have to say the Spectre X2 features a fantastic 12-inch WUXGA+ IPS WLED-backlit touchscreen display, capable of producing a resolution of 1920 x 1280 pixels. Thanks to IPS technology, you'll enjoy superior color reproduction and impressive viewing angles.
Interface and connectivity
Interface options aren't as varied as you'd expect at first:
2 x USB-C ports
1 x COMBO audio jack
1 x SD card reader
1 x SIM card
However, the HP Spectre X2 12-a009nr also comes with a USB-C to USB 3.0 adapter so you'll be able to connect your accessories. Same goes for HDMI, but you'll have to buy that specific adapter, as it isn't included.
As for connectivity options, it's good to see a detachable 2-in-1 offer a true mobile experience. It has a 2×2 802.11ac wireless card (which allows superior transfer speeds compared to old protocols), Bluetooth and mobile data connection via SIM card.
You'll be able to pop in your carrier's SIM and enjoy a seamless browsing experience, wherever you go within the coverage area. Just make sure to get a dedicated mobile data plan for your needs if you really need to be connected 24/7.
Portability and battery life
The HP Spectre X2 12-a009nr is one of the thinnest detachable laptops out there. It's just 0.31 inches thick (tablet-only) and 0.52 inches thick with the keyboard attached. Not only that, it's also a lightweight device as well, with the tablet weighing just 1.8 pounds. The whole tablet + keyboard combo ramps up the weight to 2.7 pounds.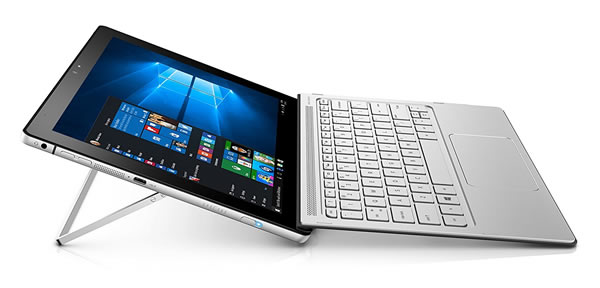 Click here to buy now at Amazon.com »
It's light enough to travel with it anywhere, not to mention its compactness will help with sliding it in whatever baggage you may be carrying.
As for battery life, I'm pleased to say it meets my expectations for this laptop. A full charge will power the X2 for up to 10 hours. That's more than a day's worth of work, and I'm sure travelers will appreciate this feature.
Final words
All in all, I think the HP Spectre X2 12-a009nr is a fantastic 2-in-1 detachable laptop, maybe one of the greatest to have been launched this year. Not only does it feature an attractive and premium design, but also its hardware and features recommend it for a wide range of applications. Anyone from architects, marketers, travelers to college students and home users will surely find it to be as useful as it is beautiful and sleek.
Summary
Reviewer
Review Date
Reviewed Item
Author Rating