The new all-rounder from ASUS, the VivoBook 15 F515 is a mid-range laptop designed to keep up with your daily computing needs, without breaking the bank. It offers acceptable performance for its price inside a pleasantly designed body. However, the ASUS has its flaws, especially concerning portability and value for money.
The ASUS VivoBook F515: premium-looking daily driver
First off, the model I'll be reviewing today is called the ASUS VivoBook 15 F515EA-DS54. I've chosen this one simply because I believe it offers the best blend of performance and affordability out of all available variants.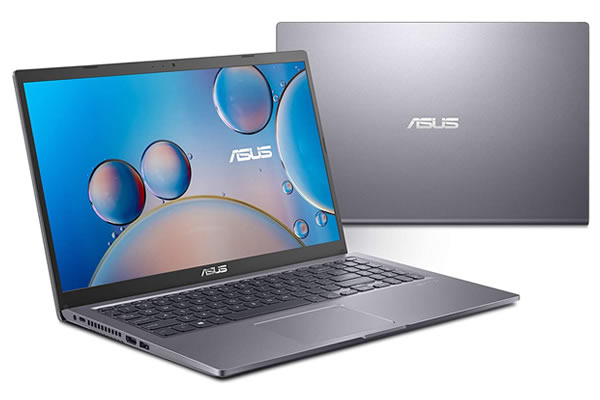 Design-wise, I think ASUS have played it a bit too safe with the VivoBook F515. Sure, its design is on point, having no flashy elements or out of place lines. It's simple, understated, but most importantly gives a premium vibe when looking at it. However, lift it up and you'll feel all the plastic in its chassis. It doesn't feel cheap, but it sure seems cheaper than it actually is thanks in part to how well they've designed it to look like a premium laptop.
Some may feel it's somewhat boring to look at, but I disagree. It's a simple laptop. It was designed to get things done, not to look utterly exceptional on a desk. The thin bezel around its screen does a fantastic job at mitigating the overall plainness by allowing its full HD display to take center stage.
ASUS VivoBook F515EA-DS54: solid performance, underwhelming storage space
This specific model, the VivoBook F515EA-DS54 is fitted with an Intel Core i5-1135G7 processor, a quad-core unit well suited for all your daily computing tasks. It has an 8-megabyte cache size and a max frequency of 4.2 GHz. You shouldn't encounter any issues with everyday activities. Its limitations should become apparent only when used in a more professional setting, like rendering and compiling. Not the kind of work the VivoBook was designed for.
System memory is rated at 8 gigabytes of DDR4 RAM, with the possibility of expanding it up to 16 gigabytes if necessary according to the manufacturer by installing a compatible 8GB memory stick. Still, 8 gigabytes should work fine for most users who won't push this laptop very far.
The ASUS VivoBook F515EA-DS54 is saddled with a 256-gigabyte M.2 NVMe PCIe 3.0 solid state drive. It's a rather average SSD, but lacks the storage space I would have hoped to see. For comparison, the Acer Aspire 5 A515-56-50RS comes with a roomier, speedier, 512-gigabyte SSD at the same price.
Entry-level graphics and a rather unimpressive display
Considering the ASUS VivoBook comes with the new Iris Xe graphics, you'll be able to play indie games and popular MMOs. Don't expect any spectacular details or framerates. Also, forget about demanding titles altogether. If gaming is your thing, you should take a look at the new AMD-powered ASUS TUF Gaming A15 laptop.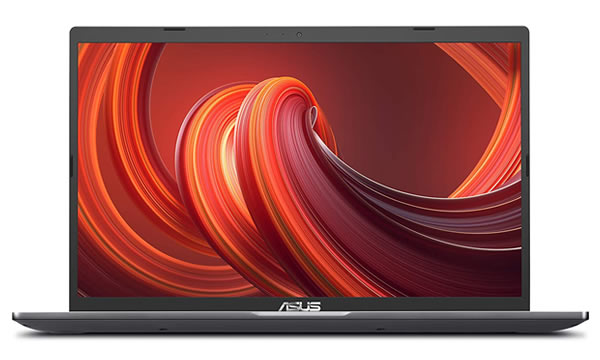 The VivoBook's display is rather unspectacular, but on par with what other competitors are offering. Its 15.6-inch FHD IPS-level matte display failed to impress. I guess it should work for home users who aren't as picky. However, if your daily routine involves creating any digital art, light photo editing, streaming video content, this display won't cut it. Furthermore, at 250nits, its dimness will prove challenging when working outside or in brightly lit rooms.
ASUS VivoBook F515: interface and networking
The VivoBook 15 F515 is well equipped to handle most user's needs in terms of peripherals and connectivity. It features a wide array of ports, expected from an all-rounder. If you don't mind the absence of a Thunderbolt port, you shouldn't encounter any issues while connecting your peripherals. These are the available I/O ports:
Type-C USB 3.2 Gen 1 port
Type-A USB 3.2 Gen 2 port
2 x Type-A USB 2.0 ports
HDMI 1.4
Audio combo jack
Micro SD card reader
Connectivity is on par with the rest of this model's specs. ASUS is offering Wi-Fi 5 wireless and Bluetooth 4.1. Not exactly cutting edge technology, but completely acceptable for the price.
ASUS VivoBook F515 is not as portable as it looks
The 15-inch ASUS VivoBook F515 weighs around 3.97 pounds, which makes it one of the more heavy daily drivers I've reviewed this year. Don't get me wrong, you really shouldn't expect much in terms of portability from an affordable mid-range laptop. The ASUS will feel at home, well, inside a home, or within an office. If you need more portability, you should take a look at the Acer Aspire 5, which offers the same display size at just 3.64 pounds.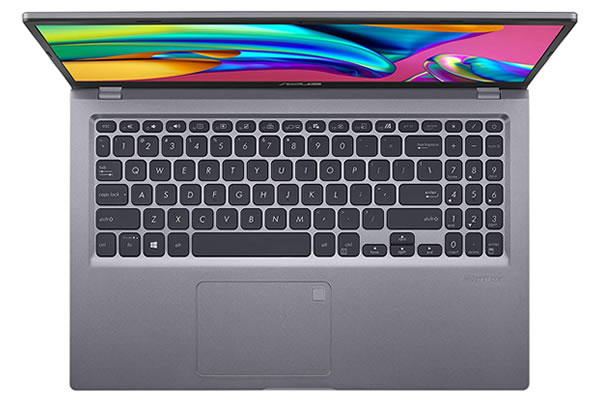 Battery life is also unimpressive. Its 37Whr battery pack will hold a charge for up to 6 hours of lightweight use. The Acer I've mentioned earlier lasts for about two hours more. No matter how you look at it, that's a 30% increase in battery life from a device which costs exactly the same.
Final words
In the end, I think the ASUS VivoBook 15 F515EA-DS54 is a laptop that falls a bit short. I've really wanted to like it, but the fact that the Acer Aspire 5 manages to offer so much more in terms of portability, storage space and display quality makes it hard for me to truly recommend this VivoBook as a solid choice if you're after a mid-range all-rounder.
It gets the job done well enough, but if you plan on using it for more than what it is, I think you'll end up disappointed. Get it if you want a dependable laptop to have around the house for all your daily computing tasks, around the office for lightweight work (documents, spreadsheets, emails) and as a multimedia device on which to stream online content. Otherwise, the Acer seems like a more robust choice overall.