In a world where laptops have become more and more thin over the years, MSI's Workstation CX62 notebook hasn't really catched up on that trend. This is a device that offers entry-level gaming performance, or mid-range every-day computing, depending on how you decide to use it.
Review
The MSI CX62 7QL-058 is a rather bulky and bland laptop model. It's quite heavy and moderately thick. Also, its build materials aren't of the highest quality: there's no aluminum, no alloy, just plastic casing.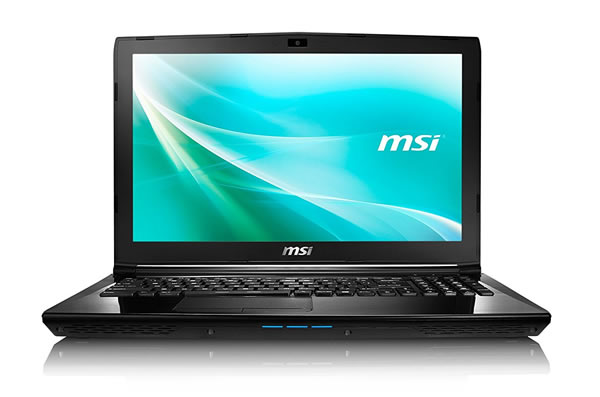 So far, it seems as if this notebook doesn't have much going for it, except for its hardware options and some MSI additional features. These seem useful at first, but end up mostly unused by users after some time. So, who was this laptop designed for?
Performance
The MSI CX62 7QL-058 is powered by a 7th generation Intel Core i5-7200U processor. This is a dual core CPU, with a base frequency of 2.5 GHz and 3 megabytes of cache size. I wouldn't necessarily recommend this processor to hardcore gamers, since it lacks some features and performance of even mid-range desktop counterparts. It will get the job done, especially when playing games which don't require that many resources, and will work like a champ in everyday tasks.
[easyazon_link identifier="B01MY2NDLH" locale="US" tag="laptop0b2-20″]Learn more about the MSI on Amazon »[/easyazon_link]
System memory is rated at 8 gigabytes of DDR4-2133MHz, with the option to further extend it to 32 gigabytes. It has 2 available memory slots, so if you plan to up it, you should search for 2x8GB or 2x16GB memory modules. Personally, I wouldn't upgrade past the 16-gigabyte midpoint, but that's entirely dependant on everyone's usage pattern. The standard memory will handle large data sets, heavy multitasking and most games that are also compatible with the CPU-GPU combo.
Concerning storage space, the MSI has enough of it going around to hold most media or music collections. The bulky notebook comes with a 1-terabyte 7200 rpm hard disk drive. Although it's faster than the 5400 rpm models, it will still feel sluggish when compared to modern solid state drive. However, I don't think a speedy SSD is required, neither in everyday computing, nor when gaming.
Graphics and Display
The graphics department features a dedicated NVIDIA Gefore GTX 940M graphics card. It has 2 gigabytes of GDDR3 RAM and will run many games on medium settings with decent framerates. However, you won't even be able to go near more recently released titles, such as Battlefield One. This is still an entry-level discrete graphics card: great for casual gaming, Photoshop, illustrations and streaming media content, but unsuited for more demanding needs.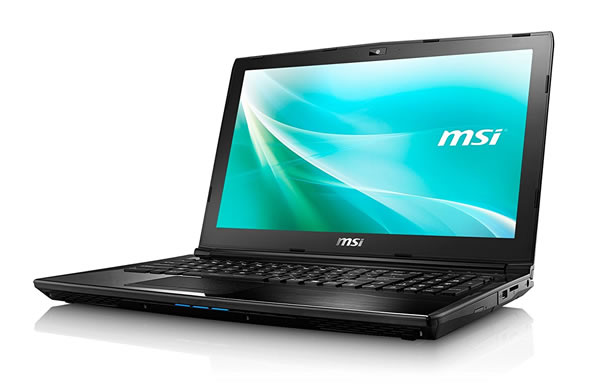 [easyazon_link identifier="B01MY2NDLH" locale="US" tag="laptop0b2-20″]Buy this notebook at Amazon.com »[/easyazon_link]
And now we have reached a critical point in this review. Here, I'm going to tell you how disappointed I am that users are presented with just an HD display. Yes, it's 2017 and a $700 15.6″ laptop comes with a resolution of 1366 x 768 pixels. Nevermind that it doesn't have IPS technology, the asking price can't possibly justify the lack of a Full HD display. A feature many $500 notebooks have started adopting since last year. Take what you want from this mini rant, but if display would be important to my needs, I'd look elsewhere for a different device.
Interface and connectivity
The MSI CX62 7QL-058 has plenty of ports to suit everyone's needs. This makes it a great backward-compatible device, as well somewhat future-proof. Here is a list of available I/O options:
1 x USB-C port
2 x USB 3.0 ports
1 x USB 2.0 port
1 x HDMI-out
1 x Mini-Display port
1 x Microphone-In
1 x Headphone-Out (SPDIF)
1 x RJ-45
1 x SD/XC/HC card reader
1 x DVD-Writer
As you can see, this host of interface options make the MSI a fantastic desktop replacement or office workstation.
[easyazon_link identifier="B01MY2NDLH" locale="US" tag="laptop0b2-20″]Check prices and read user reviews on Amazon »[/easyazon_link]
As for connectivity, the MSI features standard equipment:
802.11ac WLAN
Bluetooth 4.2
Gigabit Ethernet
Again, the workstation/desktop replacement argument holds up thanks to the option of high speed wired Internet via the RJ-45 port.
Portability and battery life
As I said earlier, this isn't the most portable of laptops of there. On the contrary, the MSI CX62 7QL-058 weighs a staggering 5.4 pounds without the charger. This makes it a difficult to carry device, whether in a backpack, or a handbag. Its thickness doesn't really help, since the 1.2″ will occupy a significant volume inside your bag.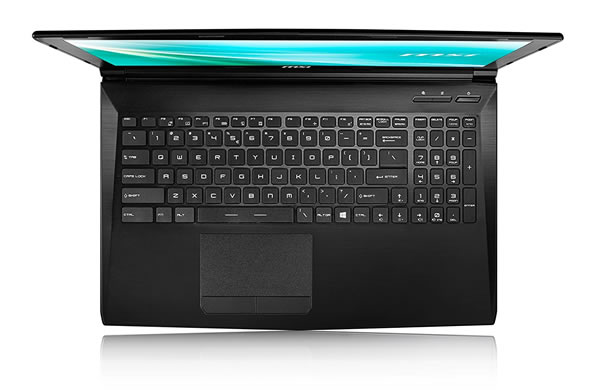 Battery life stats haven't been posted yet, but I can only assume the 41 Whr 6-cell battery pack will output 7-8 hours of use before needing a wall socket. Take this info with a grain of salt, though.
Final words
[easyazon_link identifier="B01MY2NDLH" locale="US" tag="laptop0b2-20″]Buy it now at Amazon.com »[/easyazon_link]
I am perhaps cautions when judging whether the MSI CX62 7QL-058 is a noteworthy laptop or not. I'm tempted to say it isn't, though. Yes, it does feature powerful hardware components. Yes, the interface options make it an ideal device to use around the house or the workspace. However, there are details which can't be overlooked, such as the display and the general aesthetic it presents itself with. They're both…lacking, to say the least.
Summary
Reviewer
Review Date
Reviewed Item
Author Rating