The Dell Inspiron i3567-5185BLK-PUS has been designed as an affordable and powerful desktop replacement laptop. This mid-range notebook is great for home and office use, for college or as a multimedia hub around the house.
Jump to: 2019 Update: Best similarly priced laptops
Review
So, there's nothing spectacular in the way the new Dell Inspiron 3567 has been designed. We see the same lines and curves Dell has used over and over again in the last two years. Its plastic covered body is rather bulky, measuring almost one inch in thickness. As such, I don't think this is a traveler's notebook. It will, however, feel at home sitting on top of the desk most of the time.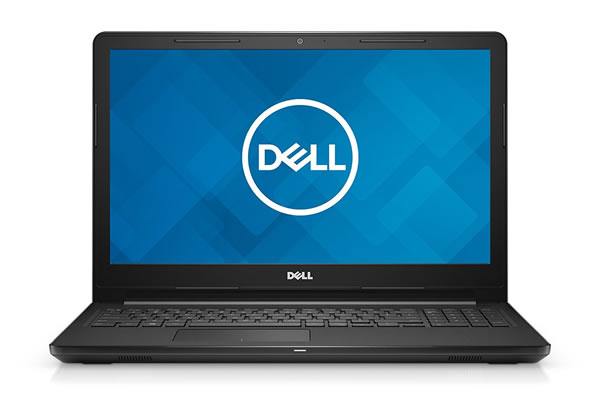 I should mention that in spite of its average looks, this laptop model is a rather powerful tool when used by folks who don't need much more from their computers, other than performing the usual daily tasks.
2019 Update: Best similarly priced laptops
This Dell 3567 has been launched at the beginning of 2017. Since, notebooks have evolved significantly, providing more value for roughly the same price. For instance, a resolution of 1366 x 768 pixels is largely unheard of today. You can buy Full HD models for as low as $400 today. Storage space and interface options are two additional key areas where laptops have improved significantly as of late. Modern devices offer Solid State Drives as standard, and an assortment of USB 3.0 with both Type-A and Type-C adapters.
The first similarly priced laptop I'm suggesting is the ASUS Vivobook 15 F512FA-AB34. It has a slightly less powerful processor, but a much faster 128-gigabyte M.2 Solid State Drive, the same amount of system memory and a Full HD display. Not to mention it weighs just 3.5 pounds, making it a pound lighter than the Dell 3567.
Another option would be the popular Acer Aspire 5 A515-54-51DJ, which comes with an improved 8th generation Intel i5 CPU, 8 gigs of RAM, and a 256-gigabyte NVMe SSD. Of course, it features a FHD display, USB Type-C port and 2×2 MU-MIMO wireless.
I've covered both models in previous reviews. You can read about them by clicking on the links provided above.
Performance
The Dell Inspiron i3567-5185BLK-PUS comes with a 7th generation Intel Core i5-7200U processor. This is a dual core CPU that sits on par with its i3 desktop counterpart, performance-wise. It has a base frequency of 2.5 GHz up to 3.1 GHz when working in turbo mode and features 3 megabytes of cache size. Many mid-range notebooks (I'm talking about $500-$800 models) are equipped with this exact tried and tested processor.
System memory is plentiful, considering how most users will likely be using this laptop. The 8 gigabytes of DDR4 RAM that Dell provides will be more than enough for the large majority of people who don't need a laptop to achieve very specialized results. The standard amount will allow you to handle large data sets, to heavily multitask, to edit photos with ease and run intensive scripts on certain web pages who consume system memory like there's no tomorrow.
However, users in need of more system memory will be pleased to hear that Dell's Inspiron i3567-5185BLK-PUS main board allows adding another extra 8 gigabytes of RAM, essentially doubling the initial amount.
Storage space is plentiful. The Dell Inspiron 3567 comes with a 1-terabyte 5400rpm Hard Disk Drive. This is a much slower device to have than the high-performance Solid State Drives that keep replacing them. Yet, since many users largely prefer more storage capacity in the detriment of sheer speed, a lot of entry level and mid range laptop still come with HDDs.
Here's a pro tip: Buy the laptop, but wait at least one year before upgrading it with an SSD. The price for these drives has been constantly dropping ever since they've been introduced.
Graphics and display
Well, it's a shame that Dell haven't equipped the Dell i3567 with an entry level graphics card. Such is life. It does feature an integrated card, the Intel Graphics HD 620 model. You can play a limited palette of games at decent frame rates, so forget about it if you're into gaming.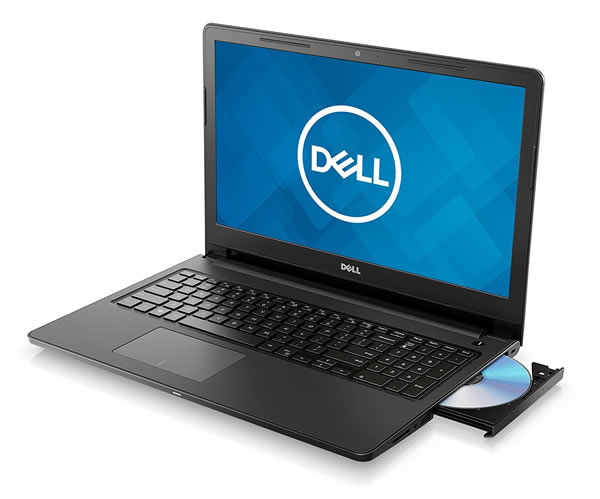 Now, the display quality had been a major source of disappointment when researching this laptop model, at least as much as I'm concerned. This Dell comes with a 15.6 inch TL HD (1366 x 768) display. I think it's shameful for a $550 laptop to not feature a Full HD display. If it would have featured such a display, I would have considered rating it as a great device for home users.
Interface and connectivity options
As was expected with a desktop replacement, mid range laptop, available ports are abundant, yet lack legacy and backward compatibility options. Still, I believe most users will find these I/O options adequate for their needs:
2 x USB3.0 ports
1 x USB2.0 port
1 x HDMI-out
1 x RJ-45
1 x COMBO audio jack
1 x SD card reader
1 x DVD-Writer unit
Connectivity options include Gigabit Ethernet (wired high speed Internet) and dual band 802.11ac Wireless LAN with built in Bluetooth technology.
Portability
The Dell Inspiron i3567-5185BLK-PUS is not the most portable notebook, but it's not the worst either. It weighs 4.8 pounds, which isn't negligible when you're planning to take it with you on a trip, but it's somewhat lighter than what other models we've become used to over the last couple of years.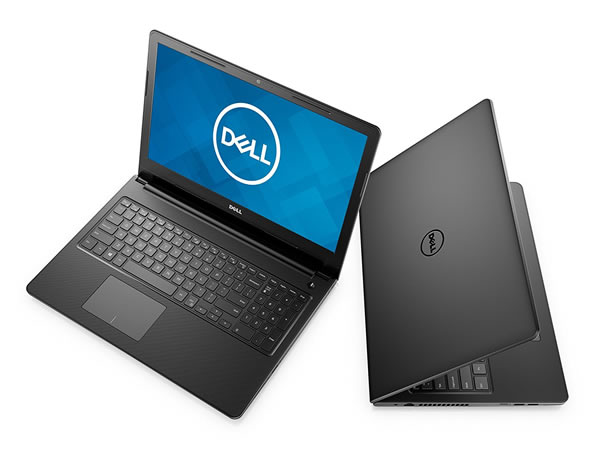 As it stands, I wouldn't use this notebook to travel long distances, but I'd take it with me on a road trip, to college, or to work on Monday and back home on Friday. It's an excellent device to use if you're in the proximity of a wall plug.
Final words
As a conclusion, I have to admit that despite its flaws (low display resolution, limited portability), I find all other specs to be in line with the asking price. The Dell Inspiron i3567-5185BLK-PUS is a good mid-range notebook, more powerful than similarly priced competition, but less of an all-rounder and more of a desktop replacement notebook.
Summary
Reviewer
Review Date
Reviewed Item
Dell Inspiron i3567-5185BLK-PUS
Author Rating