The AMD-powered Lenovo IdeaPad Gaming 3 is a sub-$800 15-inch gaming notebook. In my opinion, budget friendly gaming laptops have always been hit and miss. There's always a big compromise to be discovered somewhere. Lenovo's model that we'll talk about today is codenamed 82EY00FDU, and it doesn't seem to share many of the flaws that plague similar devices.
IdeaPad Gaming 3 Review
First and foremost, the Lenovo IdeaPad Gaming 3 laptop is a much cheaper alternative to the brand's Legion 5 line. It's not designed as well as it could have been, plus avid gamers will quickly notice the screen's refresh rate is limited at 60Hz. There's a reason for that, which I'll explain further down.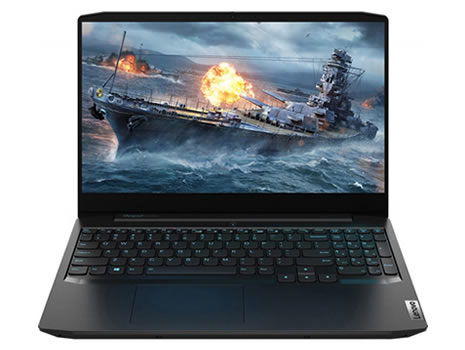 That being told, the IdeaPad Gaming 3 is undoubtedly one of the most affordable gaming laptops available at the moment.
Read user reviews about the IdeaPad Gaming 3 »
Lenovo have equipped this device with great hardware, leaving enough room for improvement. Just that you'll have to do that improvement if your expectations aren't met accordingly. We're talking about a gaming laptop that's priced lower than most mid-range all-rounders, so it's only natural to judge its performance with respect to the actual value you'll get for your money. Let's begin!
Processing power
The Lenovo IdeaPad Gaming 3 82EY00FDUS model is equipped with a state of the art AMD Ryzen 5 4600H processor. This is a 6-core, 12-thread CPU, which has an 8-megabyte cache size, a frequency range between 3.0 and 4.0 GHz and a thermal design power of 45 Watts.
The Ryzen 5 4600H is a beast of a processor. It will successfully power almost any modern game you can think of with ease. When compared to an i7-10750H you'd find on a more expensive Legion 5, we can clearly see they have comparable performance. Obviously, the AMD shines in a multithread environment, while the Intel is arguably better in single thread scenarios. From a gaming-oriented point of view, the AMD offers about the same, if not more bang for your buck.
System memory
This laptop comes with 8 gigabytes of DDR4-3200 SDRAM. This amount of system memory won't slow your device down, but you may want to upgrade further down the road. As requirements increase, 8 gigs will feel like a bottleneck some years from now.
Luckily, Lenovo have had the vision of installing those 8 gigabytes as a single memory module. Thus, upgrading the IdeaPad's available system memory will only require one compatible 8-gigabyte module. It's worth noting that it is designed to accept a maximum of 16 gigabytes of system memory. So, adding another memory stick is the smart thing to do after buying it.
Storage space
As for storage space, it's tight alright. But this was an expected compromise, especially considering price and other hardware choices. What they didn't compromise on is drive speed. The Lenovo is equipped with a 256-gigabyte M.2 2242 PCIe 3.0×4 NVMe solid state drive. This configuration will allow the processor and system memory to not be slugged down by a slow moving storage drive.
I have a feeling that most users will feel the need for more storage space. If this is the case, the Lenovo IdeaPad Gaming 3 also allows for an extra 2.5″ SSD to be inserted, further increasing available capacity to hold more files, more games, more data.
Graphics and display
The IdeaPad features a mid-range graphics card: the 4-gigabyte NVIDIA GeForce GTX 1650 dedicated GPU. It's not some cutting edge video card, but by all means it's not terrible either. It sits somewhere in the middle, as an acceptable compromise between cost and performance. Most modern games will run just fine, but more on that later. If you're also into video editing, 3D rendering, or other GPU-intensive tasks, the NVIDIA will work just fine for personal and school projects, but you'll likely need to double memory size if you want to further your 3D game and reduce waiting times. After all, this is no bank breaking workstation either.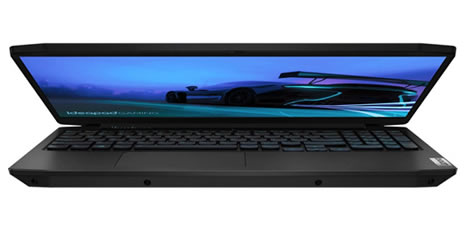 Its display quality is decent enough for gaming, but don't expect too much from it. Sure, it's an IPS, which means great viewing angles, it's FHD, it's bright, features a matte panel, but colors aren't as vivid and natural as they could have been. You should take into account if you're also doing any serious photo editing on the side.
Check availability and prices on Amazon »
I've also mentioned its refresh rate is limited at 60Hz, which is much lower than what you'd get from an ASUS TUF, for instance. You'd also have to pay about $200 more for a better refresh rate. However, Lenovo haven't made any mistakes here by underequipping it. If they had provided a more spectacular display, it would have forced users to decrease graphic performance in order to support improved refresh rates. Whereas 60Hz will offer a much smoother gaming experience using NVIDIA's mid-range GPU. I think they have managed to strike a good balance between price and expectations. Still, how does all these specs translate to real-life scenarios?
Expected gaming performance
Here's how the Lenovo should be able to run some of the most popular games of today. I'll list some expected framerates you should get while playing games at FHD resolution, with quality settings set to high. You'll be able to play more games than you'd think, especially since the processor is such a heavy lifter, at least compared to its graphics card, which tends to lag behind on more demanding titles.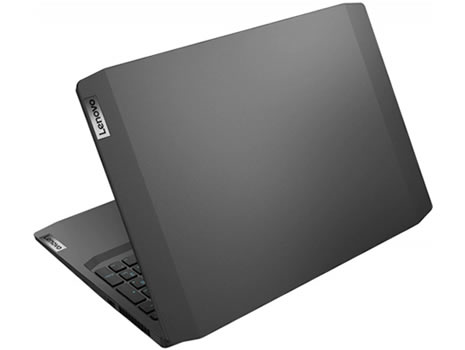 Here are some games that will run smoothly with the laptop's standard configuration:
GTA 5: 60+ fps
Fortnite: 60+ fps
CS:GO: 60+fps
The Whitcher 3: 60+ fps
FIFA 21: 60+ fps
These titles will struggle a bit using the IdeaPad's standard 8-gigabyte RAM configuration, but should work fine if you upgrade system memory to 16 gigabytes:
Forza Horizon 4: 55 fps
Red Dead Redemption 2: 50 fps
CoD Warzone: 45 fps
PUBG: 40 fps
Now, these games require both more system memory and a more capable graphics card. You can only upgrade the RAM, so here are the expected framerates with both 8 and 16 gigabytes of system memory:
Cyberpunk 2077: 35 fps, 40 fps with 16GB RAM
Hitman 3: 20 fps, 35 fps with 16GB RAM
Interface and networking
Interface options are decent for a budget laptop. You get all the essential ports you may need for your peripherals, but nothing fancy. No Thunderbolt tech, no card readers, just the basics. Which is fine, actually.
1 x Type-C USB 3.2 port
2 x Type-A USB 3.2 ports
HDMI
Audio combo jack
RJ-45 Ethernet
Unfortunately, networking options don't feature the latest tech in terms of wireless connection. I would have expected a newer generation of wireless adapter to be installed. Instead, the Lenovo IdeaPad Gaming 3 82EY00FDU is equipped with mid-2010s tech. This detail most definitely isn't a deal breaker, but it would have made the Lenovo a bit more future proof:
Wi-Fi 5 (802.11ac, 2×2)
Gigabit LAN
Bluetooth 5.0
Portability and battery life
As expected, portability isn't great at all. This is a heavyweight gaming laptop which weight 4.8 pounds. Heavy enough to discourage most people to travel with it. Sure, roam the house or the dorm with it, go to your friend's house for a LAN party, but don't expect to commute easily with that much extra weight weighing you down.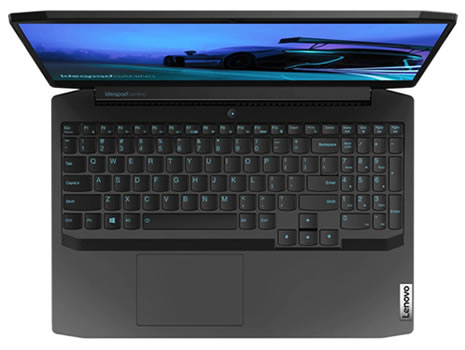 Battery life seems abysmal, even by gaming laptop standards. A full charge of its 45 Wh battery pack will last about 6 and a half hours according to Lenovo. However, users have complained they can't squeeze more than 3 to 4 hours out of it under normal conditions and up to 2 hours when actually playing games. It is as if the Lenovo IdeaPad Gaming 3 absolutely loves wall plugs.
Good features and potential issues
Fairly silent under normal stress. Fans will start making noise when pushing the CPU by playing resource-intensive games.
Has a blue, on-demand backlit keyboard with two intensity levels. Key travel is satisfying.
Doesn't seem to have enough air vents, but also I haven't seen it significantly overheat yet.
Solid material and build quality, cheap finish.
Subpar built-in speakers quality.
Conclusion
Even if it does have a couple of minor flaws, the Lenovo IdeaPad Gaming 3 82EY00FDU model offers a lot of value for money. It's inexpensive, powerful, easily upgradeable, bulky, yet solidly built and will offer both casual and more demanding users a great time playing various games, from your classic MMORPG or FPS to recently released AAA titles.