A most curious device, the MSI Modern 14 B10MW-281 fills the gap between entry-level notebooks and premium ultrabooks. It is designed with the end user in mind, a user who appreciates portability first and foremost. A user for whom design is an integral part of his or her daily life. A conscious user who doesn't enjoy splurging on resources he or she won't ever have the need for. Here's where this MSI Modern 14 steps in.
MSI Modern 14 B10MW-281: A short review
As I have already mentioned, the MSI Modern 14 B10MW-281 connects some dots that were previously ignored by laptop manufacturers. More precisely, it offers enough performance for all your daily computing tasks inside a small enough body to be carried around with ease. Think of it as a true entry-level ultrabook.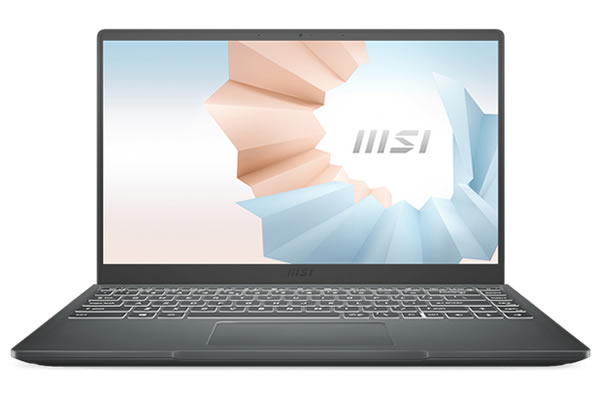 Check availability and prices at Amazon »
It doesn't break the bank, nor does it offer cutting edge performance. But that's fine. Not everyone needs a state-of-the-art processor, more system memory than they'll ever need, or features no one asked for. It's somewhat spartan, but tasteful and beautiful in its simplicity.
Sure, there are ultrabooks with longer battery life, with brighter screens, better specs or more lightweight. However, I have found the MSI to be a sort of jack of all trades in such a niche.
A somewhat underpowered laptop
Processing power is one of the few areas in which the MSI Modern 14 B10MW-281 is lacking. The laptop is powered by a 10th generation Intel Core i3-10110U processor. It's not that bad, but certainly not in the same league as more advanced Core i5 units we regularly notice inside more expensive ultrabooks. For instance, this $800 ZenBook 13 features a processor that's almost twice as powerful.
Still, we're talking about a device which is 30% more expensive than the MSI. The entry level Core i3 CPU which powers it will handle most everyday tasks with ease. Think of activities like browsing the web, editing documents, organizing video calls, sending emails, streaming online content, and so on. The list doesn't stop here. However, most users who'll end up buying the MSI won't need much more else out of it.
Adequate specs for an affordable ultrabook
Having left behind processing power, I found the rest of its components to adequately supplement a smooth computing experience. System memory is rated at 8 gigabytes of DDR4-2666 RAM, enough for moderate multitasking in this day and age.
The MSI Modern 14 features more storage space than I would have guessed by only looking at its price. Unlike competitors which offer 256-gigabyte drives, the MSI hides a 512-gigabyte NVMe SSD under its carbon gray chassis.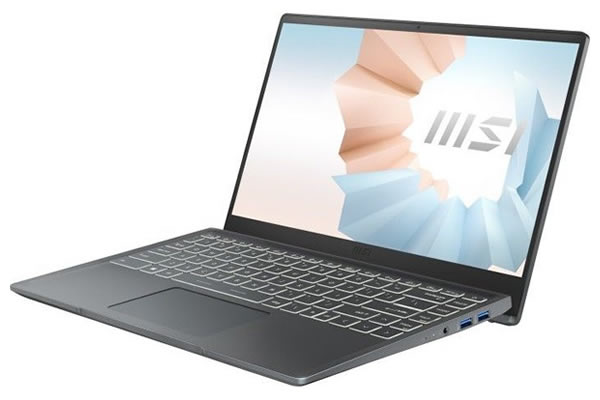 Because of its increased storage capacity and somewhat modest processing power, I find the MSI to be well suited for students who are pursuing non-technical majors at their universities.
A portable device with great connectivity
As I mentioned earlier, the MSI Modern 14 B10MW-281 can be considered an ultralight companion. It weighs just 2.6 pounds, which is more than respectable for a 14″ laptop. Its screen doesn't necessarily impress that much, but for what its worth colors are vivid and viewing angles are on par with similarly priced models.
Find out more about this model at Amazon.com »
Battery life isn't that great when compared with more expensive ultrabooks. A full charge will last you up to 8 hours of light use, or about 9 to 10 hours of media playback. No matter how you look at it, it's a full day's worth of work in just one charge.
So, not only is the MSI really versatile in real life situations, it also features a good set of ports, suitable for future-oriented users. It has a Type-C USB 3.2 Gen 2 port with display port support, meaning you can also connect an external monitor using a compatible cable, two Type-A USB 2.0 ports, an HDMI port, an MicroSD card reader and an audio combo jack. I'm partially disappointed with MSI for adding USB2.0 instead of USB 3.0 ports.
In search of the ideal user
The MSI Modern 14 fills a much needed gap inside an already tight niche. As expected, there aren't many users who'll find this laptop appealing, but the market is there nonetheless.
First, I'd say that most people who want a portable laptop, but who'll only use it for office work like sending mails and editing documents should take a look at the MSI.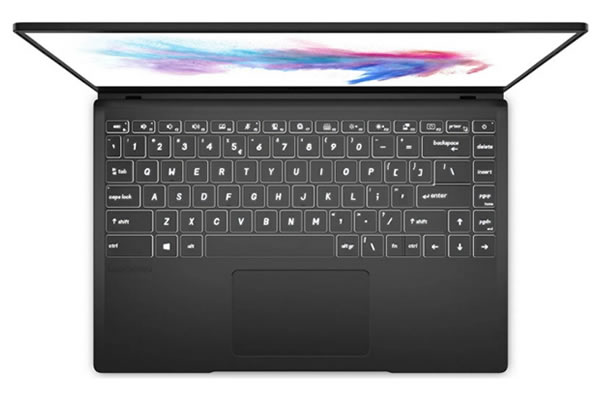 I also think most students will enjoy this budget friendly ultrabook, even if there's much to be improved in terms of performance. If you're studying engineering, computer sciences, information technology and so on, you'd better look for a more powerful device, at least in terms of CPU.
Lastly, although I don't find it particularly appealing as a desktop replacement unit, I think the MSI will also work as a daily driver around the house, or around the office.
Are there any alternatives to the MSI Modern 14 B10MW-281?
There aren't any real alternatives. This combination of price, specs, portability and features is somewhat unique to the MSI. However, there are a couple of laptops to check out. They sit in the same price bracket, but are different in more than one way.
If you're after a more well-balanced device, but without the same stylish demeanor, I'd suggest having a look at this Acer Swift 3 SF314-42-R7LH. It costs about the same, it's also lightweight as the MSI, has plenty of features, the same amount of system memory, less storage space, but comes equipped with a considerably more powerful AMD Ryzen 5 processor.
If you want a more powerful device, the 2-in-1 touch enabled Lenovo Flex 5 I've recently reviewed offers more in terms of processing power and system memory, but is heavier and has less storage space.
MSI Modern 14 B10MW-281 Tech Specs
Processor
Intel Core i3-10110U
2 cores, 4MB cache
up to 4.1 GHz max clock speed
Memory
8GB DDR4 RAM
Storage
512GB NVMe PCIe SSD
Display
14″ FHD IPS-level 60Hz
Graphics
Intel UHD Graphics
Interface
1 x Type-C USB 3.2 Gen 2
2 x Type-A USB 2.0
HDMI-out (4K @ 30Hz support)
Combo audio jack
MicroSD card reader
Connectivity
Wi-Fi 5 (2×2 802.11ac)
Bluetooth 5.0
OS
Windows 10 Home
Battery
3-cell, 52Whr battery
up to 8/10 hours battery life
Weight
2.62 lbs
Dimensions
12.68″ x 8.74″ x 0.63″