The 15-inch ASUS L510MA-DS04 is an entry-level notebook that's been designed to be an affordable option for casual users and young students alike. Its price is, perhaps, its most attractive feature. Performance will feel sub-par for any user who wants nothing to do with a rather slow performing laptop. However, considering how affordable the L510MA is, I think it will find a home among those who'll only use it for basic everyday tasks. Think of writing emails, lightly browsing the internet, reading and editing documents, or using social media.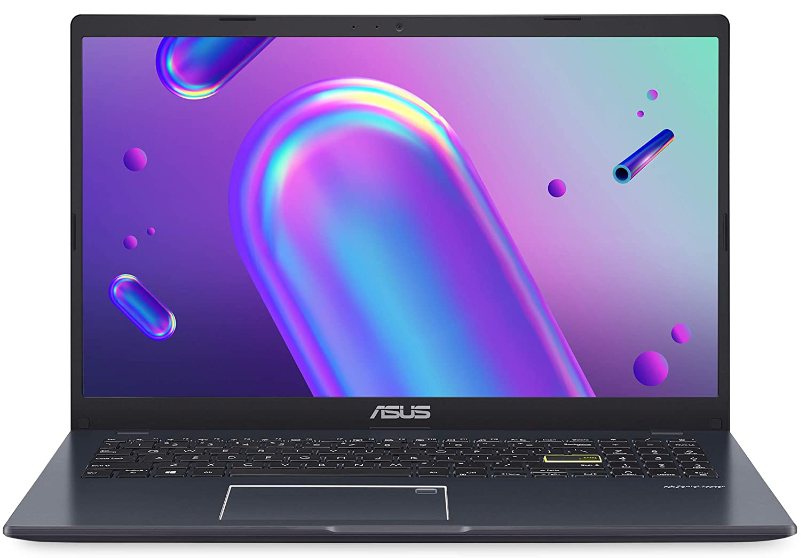 The Intel Celeron N4020 will only take you so far in terms of processing power. So will its available amount of system memory, only 4 gigabytes. Expect less than a stellar experience when using the ultra affordable ASUS.
Check availability and prices at Amazon »
If you don't mind the dumbed down version of Windows the L510MA comes with, I'd suggest sticking with it. It consumes less resources than a full-fledged Windows would. Plus, once you decide to say goodbye to Windows in S-mode, that decision is permanent. You can't go back.
ASUS offers two alternatives to this model. Both are basically the same device, but come in different size. The ASUS L210 is actually a great ultraportable for unpretentious folks, while the L410 is a slightly smaller and perhaps more versatile version of this laptop.
Should you buy it?
The ASUS L510MA-DS04 was being sold for just under $300 at the time of this review. I can't think of a more robust 15-inch laptop at this price point. The Lenovo IdeaPad 1 I've recently covered may prove to be a sensible option, but that depends on whether you'll settle for less storage space and a smaller display.
However, if your budget allows it, you should really consider the Acer Aspire 5 A515-56-363A. Sure, it's somewhat more expensive, but offers a better Core i3 processor and a much better display than the ASUS.
So, if you're on a tight budget capped at $300, this is the 15-inch laptop to go for. It will work on for most young students and casual users who aren't fussy. But if your budget is flexible, I'd wait for the Aspire 5 I've mentioned earlier to go on sale.
You'll find the full list of technical specifications in the following section.
ASUS L510MA-DS04 tech specs
Processor
Intel Celeron N4020
CPU core count
2 cores, 2 threads
CPU cache size
4 megabytes
CPU frequency
1.1 GHz up to 2.8 GHz
System memory
4 gigabytes
Memory technology
DDR4
Maximum memory
4 gigabytes
Storage capacity
128 gigabytes
Storage drive type
eMMC
Display size
15.6 inches
Display technology
TN panel, anti-glare
Screen resolution
FHD (1920 x 1080)
GPU
Intel UHD Graphics
GPU Type
On-board
Interface options
1 x Type-C USB 3.2 Gen1
1 x Type-A USB 3.2 Gen 1
1 x Type-A USB 2.0
1 x HDMI-out
1 x Combo audio jack
Networking
Wi-Fi 6 (802.11ac)
Bluetooth
Bluetooth 4.1
Backlit keyboard
Yes
Webcam
VGA
Operating system
Windows 10 Home in S-mode
Battery type
3-cell Lithium-Ion
Expected battery life
up to 7 to 8 hours
Weight
3.6 lbs.
Dimensions
14.2″ x 9.3″ x 0.7″